PARIS CHARLES DE GAULLE AIRPORT /
Enjoy world-class Duty Free and retail shopping at Paris-Charles de Gaulle airport !
Our guide to Duty Free shops after security, for any time and any budget.
Open during flight operation hours (mainly from 06:00 to 23:00).
Airport maps
Restaurants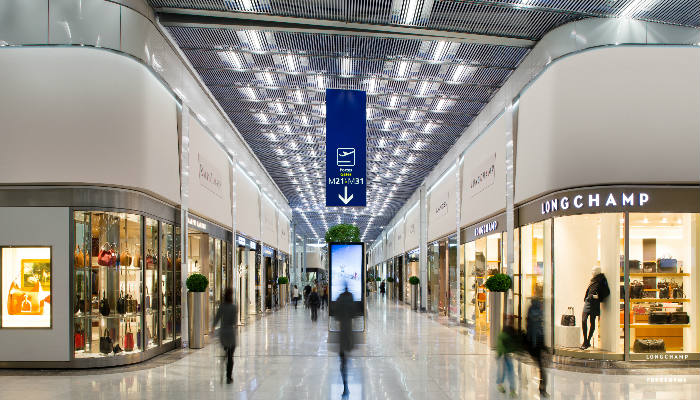 Frequently Asked Questions
Where & How to buy duty free ?
You can purchase duty-free goods after passport control if you are traveling to a non-EU country or a French overseas territory.
Can I go shopping in a different terminal ?
It is not possible to shop in another terminal without a valid boarding pass.
What are the duty free, tax free allowances ?
You may bring back items from your trips without paying any customs duties as long as they are for personal use or consumption or intended as gifts.
Authorized quantities depend on the country of destination, as the latters determines importation limitations.
Can duty free articles be carried in hand luggage ?
In addition to your baggage allowance, you can transport one bag of duty-free goods per person in the cabin.
Liquids and tobacco products must be transported in a sealed plastic bag.
Most shops are currently closed.
Temporary page…
Sorry for the inconvenience !